HOME PAGE/WELCOME PAGE
Willow Heights Condominium Association
Thank you for visiting our
WEBSITE. We hope you find this useful. Within this siteyou will find information on our parking rules, news updates and important information about our community

.


Sheri-CMCA,AMS
PROPERTY MANAGER
Jozef SENIOR MAINTENANCE TECH
John ASST. MAINTENANCE TECH
OUR BOARD OF DIRECTORS
Beata Lesiak (President)
Pawel Palka (Vice President) ​
Theodhor Duka (Director)
Jolanta Leniart (Director)
Tomasz Ryznar
Munawar Mahmood
NEXT OPEN BOARD MEETING

ALL BOARD MEETINGS ARE HELD IN THE CLUBHOUSE STARTING AT 7:00 P.M.
Next Meeting Date: TBD

PLEASE CLEAN UP AFTER YOUR DOG.
Please remove all holiday decorations no later than 30 days after the holiday.
NO LAUNDRY IS TO BE DONE AFTER 11:00 P.M.
Pool is OPEN for the season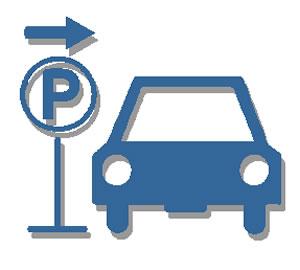 ALL NEW SILVER STICKERS MUST BE ON CARS BY m July 15, 2021
IN ORDER TO RECIEVE A NEW PARKING STICKER YOU WILL HAVE TO BE CURRENT IN YOUR ASSESSMENTS. IF YOU ARE NOT CURRENT YOU WILL BE ISSUED A TEMPORARY STICKER FOR ONE MONTH UNTIL YOUR ACCOUNT IS CURRENT. IN ORDER TO GET A TEMPORARY STICKER YOU MUST BE ON A PAYMENT PLAN AND STAY CURRENT ON THAT PAYMENT PLAN OTHERWISE YOUR PARKING PASS WILL BE SUSPENDED UNTIL YOUR ACCOUNT IS CURRENT.
You must present a valid driver's license per sticker issued along with a copy of the following:
*CAR REGISTRATION
*COPY OF YOUR HOMEOWNERS INSURANCE
Parking stickers will be limited to one sticker per driver
NOTE: One sticker for each license driver per car will be provided.
There have been a lot of misuse of our parking policy and there have been issues with no parking spaces for residents late at night. EACH NEW PARKING STICKER WILL COST $5.00 MAKE CHECK OR MONEY ORDER PAYABLE TO WILLOW HEIGHTS CONDO. ASSOC.